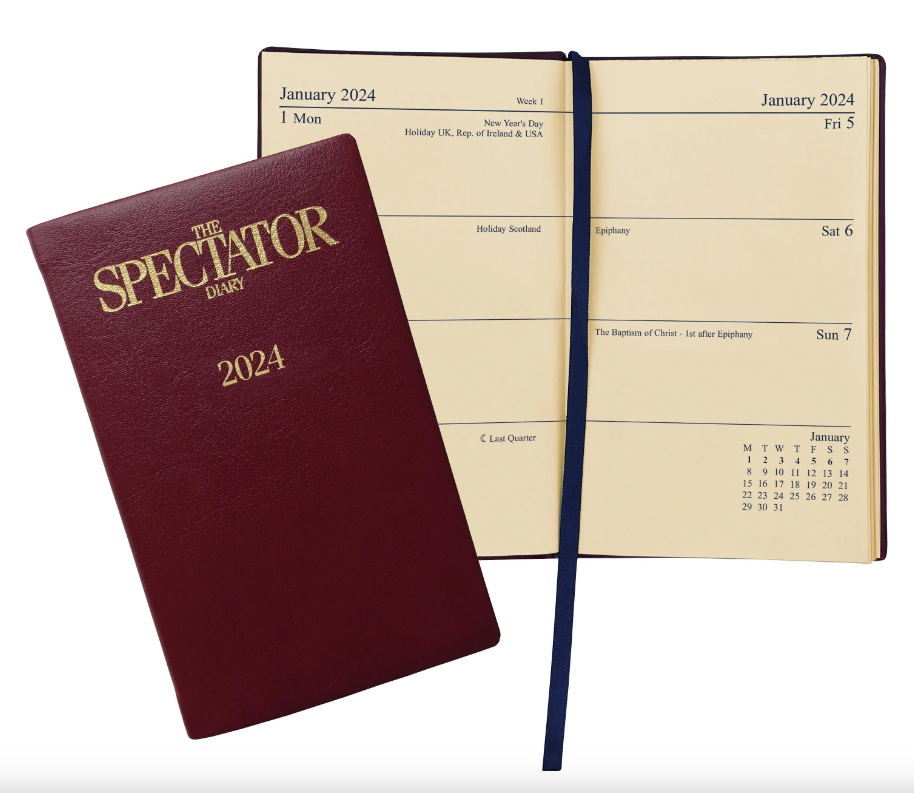 Subscriber - Plain Spectator 2024 pocket diary
specdiaryplain
Bound in elegant red leather, The Spectator pocket diary features a wealth of useful information as well as original contributions from your favourite Spectator writers.
Set with a week to view, the diary is stylish, smart and delightfully practical. Personalise yours by embossing your initials (up to four letters) on the front cover.

Dimensions:
Height: 13cm
Width: 8cm


Prices include UK postage and packaging (and VAT where applicable). Overseas delivery charges apply. If you order both plain and initialled, these will be dispatched in separate packages. Please allow up to two weeks for plain diaries to be delivered (UK). Initialled diaries take up to three weeks to be dispatched with delivery up to a further five working days. If ordering as a Christmas present, please place your order by 20 November (initialled diaries) and by 11 December (plain diaries) (UK delivery only). If delivery is overseas, please allow extra time for delivery. We cannot guarantee Christmas delivery for overseas diaries. Final position and size of initialling may vary from that shown.