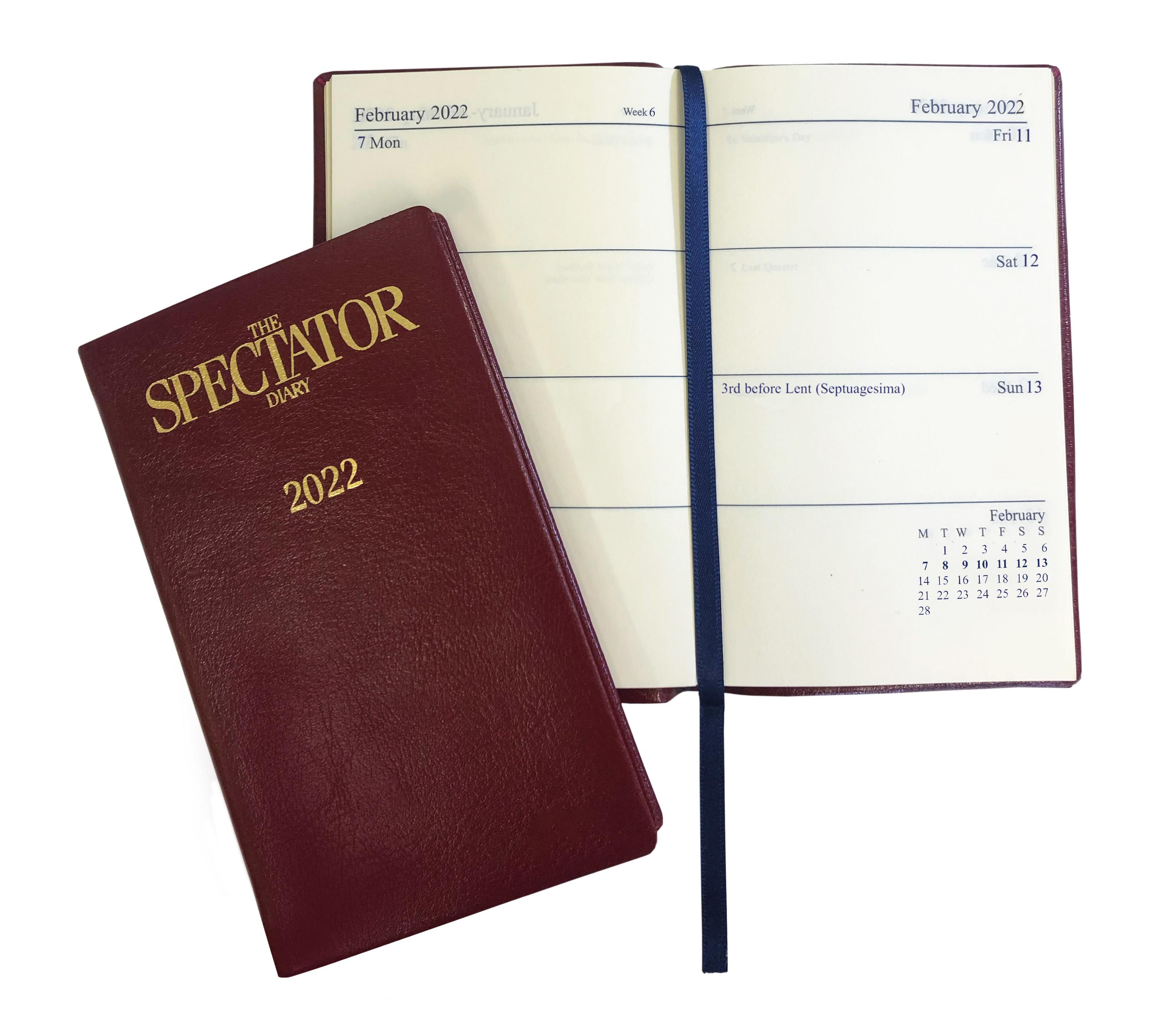 Plain Spectator 2022 pocket diary
specdiaryplain
Bound in elegant red goatskin, The Spectator pocket diary features a wealth of useful information as well as original contributions from your favourite Spectator writers.
Set with a week to view, the diary is stylish, smart and delightfully practical.

Dimensions:
Height: 13cm
Width: 8cm
Reserve now for delivery in October.